We've been covering this series for awhile now, and you likely saw this coming a mile away. There is no doubt that Mikael Granlund is the best of the best, under 25 years of age. It wasn't long ago we all awaited his arrival, like eager children on the night before Christmas. Granlund is now heading into his 3rd season with the Wild, and the final season of his entry-level contract. He will be a RFA at seasons end, but don't count on the Wild allowing negotiations to last long. FBJ has had his ups and downs, he's had his run-ins with the injury bug, yet there is little debate (for me at least) that he is indeed the most important young gun player on the Wild's roster.
Granlund has played just 90 regular season games along with 13 playoff games in his 2 season with the Wild, which includes the lockout-shortened season in 2012-2013 when he played just 27 games for the squad. Granlund's start with the Wild hasn't been power packed with scorching numbers, he's had some issues in getting used to the smaller ice sheet and protecting himself. He's missed time in the AHL with an ankle injury, was sent back down to Houston in during his rookie campaign in the lockout season, and has missed time in the NHL with concussions. Granlund has had a crash course in AHL/NHL hockey, and he's just 21.
So Granlund gets hurt, he doesn't put up gigantic numbers, so how is it at all even possible he can top this list?
The Hype around Mikael Granlund coming to the NHL was built up dating back to his days in the SM-liiga. When he was just 19 he led his team, HIFK Helsinki to a championship, he led the team in scoring and was named playoff MVP. He's just 5'10" but the creative nature of his play and his silly good puck handling skills combine to give Granlund some real All-Star potential.
Expectations going into this season for Granlund are growing, and this as a result of his heightened play last post-season along with his shining performance in the Sochi Olympics, where he played a big part in bring a bronze medal home for Finland. If he can remain healthy this season, some have even stated he could flirt with 75 points.
The strength of pairing Granlund with Jason Pominville was plain to see last season. 19 of Granlunds 21 even-strength assists came with the Mayor on his wing, and 4 of his 6 ES goals as well. Drop those numbers on top of his 2 goals and 10 assists on the power play last season and what you get is a vast improvement over his rookie campaign. Despite the disparity in games played his rookie year and last season, if you break down the numbers you will see a big improvement in his game.
Per Game
Season
Age
Tm
Lg
GP
G
A
PTS
GC
2012-13
20
MIN
NHL
27
0.07
0.22
0.30
0.10
2013-14
21
MIN
NHL
63
0.13
0.52
0.65
0.20
Career
NHL
90
0.11
0.43
0.54
0.17
Granlunds per game numbers nearly doubled in every field. He has begun to adjust to the speed of the game, he has started to use his assets to his advantage, and it certainly hasn't hurt him to have Pominville stapled to his wing. Now many could argue that Granlund gets the easier minutes of someone like Nino Niederreiter. This is very much true, but there is a reason for it and it's not that the Wild have it out for Nino or that they are trying to protect Granlund.
Granlund gets the offensive zone starts, the "easy" minutes, because he is just that much better when dropped into that scenario. Granlund has been groomed to be a playmaker, and the Wild know this. They are going to put him in the best position to make plays, create chances and put points on the board. He is not going to get those opportunities grinding out defensive zone starts and wearing himself down trying to gain possession and push the puck up ice.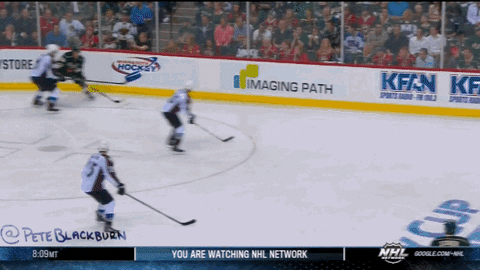 Mikael Granlund's job on the Wild has never been to get rough in the corners, to check people off pucks or to drop the gloves. His job is to dangle, dish, and score. The reason he's ranked number 1 is because he has the highest potential of anyone on this team under 25 to do this. He's slippery on the ice, he's got great hands, he's simply a playmaker. We all waited a long time for this kid to get here, and his time is now. And folks, he's still really young. He's going to be here for awhile, and he's going to get better for a long-long time.
Of course some of you will boo, some of you will applaud. The simple fact remains, Granlund has been the Wild's golden child since he was drafted, and until somebody comes around to knock him off this pedestal, or he ages out of contention, he will remain on top of the Wild's top 25 under 25.